Critical Steps in Co-Op
Strategic Planning
Given the massive disruptions ahead for the industry, it is absolutely vital that electric cooperatives have a comprehensive strategic planning architecture in place. (Last month's blog discussed this key issue.) Moreover, to be most effective, strategic planning for electric cooperatives must follow a specific approach, and it must use well-established tools and frameworks. Otherwise, the plan that results from the process will be weaker than it should be, and the co-op's success will be dimnished. Now is the time for electric cooperatives to start taking the steps necessary to ensure that their strategic planning process is up to the task.

In this month's blog, we focus on how your co-op can ensure that its strategic plan is based upon the best information possible and has the strongest support of directors, senior staff, and employees.
The GreatCo-Ops Strategic Planning Process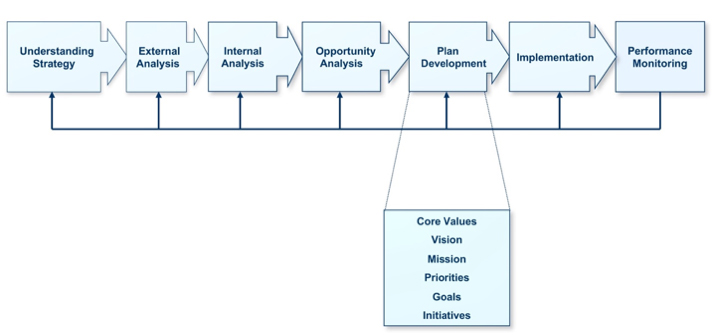 A key goal of these first four steps is to ensure that everyone in the co-op has the same vision of the future. Our team has worked with hundreds of electric co-op directors and senior staff members to help them develop a common understanding of the future. This way, there is less conflict and greater teamwork when it comes time to implement key changes to help the co-op thrive.
We would love to learn more about your co-op's approach to developing its strategic plan. Please contact us today so we can set up a time for a call! And, you can learn more about our approach to strategic planning for electric cooperatives by clicking here.

Thanks for reading!