Co-op governance has never been more challenging or under more scrutiny. We are here to help your co-op achieve excellence in governance.
Today's electric co-op boards face a wide variety of new and serious challenges. Member expectations for transparency are changing. Governance activists are seeking to unseat experienced directors.  Legislators are growing more interested in co-op affairs. This is the "new normal" for co-op directors, making it vitally important that co-ops achieve excellence in governance.
GreatCo-Ops will help your board assess and improve its performance so that members trust the co-op's approach to governance.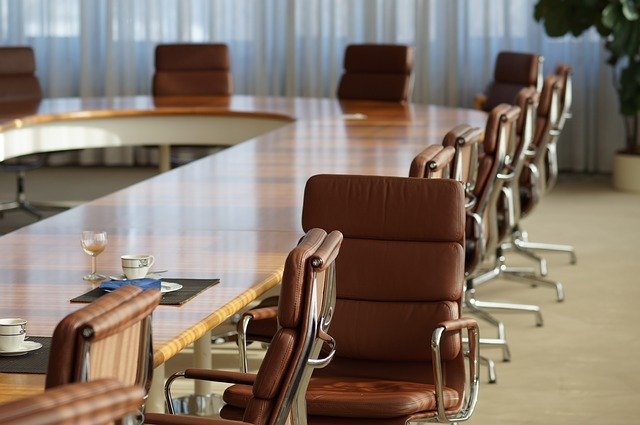 Our comprehensive process will ensure that your board understands governance best practices.
The GreatCo-Ops Governance Assessment Process
Our comprehensive governance assessment process is founded upon research from electric co-op industry organizations, the National Association of Corporate Directors, studies published by leading governance scholars, and our decades of experience in working with co-op boards. Plus, experienced co-op leaders from around the United States have helped us refine our approach so that it fits co-ops' needs perfectly.
The GreatCo-Ops governance assessment process includes the following:
Document Reviews. To make sure we fully understand your co-op's governance context and specific operating environment, the team at GreatCo-Ops will review your co-op's strategic plan, most recent annual report, financial statements, 12 months of board meeting minutes, bylaws, board code of conduct, board committee structure, board policies, director biographies, and other documents.
Director and CEO Interviews. Our team will meet one-on-one with each of your directors and your CEO to hear their thoughts on the co-op's governance strengths and challenges, board culture, areas of board focus, and more.
Governance Self-Assessment and Data Analysis. Directors will complete The GreatCo-Ops Governance Self-Assessment QuestionnaireTM, which asks them individually to rate the overall board's performance on over 125 criteria across 17 categories. Once all assessments have been completed, we will analyze and interpret the data to help the board fully understand how it is doing.
Board Retreat. Our team will then facilitate a meeting with the directors where we present the assessment results and lead a day-long conversation about changes that should be made to ensure excellence in governance at your cooperative.
Final Report. After the retreat, our team will deliver a customized report to your board outlining the entire process and findings, giving your directors the insights they need to continuously improve co-op governance.
Ongoing Consultation. During this process, our team will be available to the board chair and CEO for ongoing consultation regarding key governance challenges at the co-op.
Governance challenges are here to stay.
GreatCo-Ops is here to help.
The GreatCo-Ops Governance Self-Assessment QuestionnaireTM
If you are looking for a comprehensive way to assess your board against best practices in governance, GreatCo-Ops has you covered.
The GreatCo-Ops Governance Assessment QuestionnaireTM – the cornerstone of our governance evaluation service – allows us to score your co-op's approach to governance across the following categories:
Fundamental Board Duties
Director Roles & Responsibilities
Board Culture
Director Knowledge, Skills, & Capabilities
Strategy & Vision
Performance Assurance
Risk Management
Board Compensation & Benefits
Information Flow
Board Policies & Procedures
Director Nominations & Elections
Board Meetings
Relationship Management
Executive Oversight & Continuity
Regulatory, Legal, & Contract Oversight
Additional Policy Oversight
Governance of Subsidiary Businesses
Let's schedule a call to discuss how we can serve your board.
There has never been a more important time to get governance right.