The GreatCo-Ops Governance Excellence Certificate Program
An In-House Group Training Experience for Electric Cooperative Directors
Virtual (Live) or In-Person



Times have never been more challenging for electric cooperative directors. The industry is evolving rapidly, member expectations are shifting, and activists are pressing for change.
That is why it is so important that electric cooperative directors take the time – as a group – to learn all they can about governance best practices, as well as to discuss and evaluate the co-op's approach to governance systematically.
The GreatCo-Ops Governance Excellence Certificate Program is designed for an electric cooperative board to collectively experience training that addresses governance best practices from electric cooperatives and from leading organizations in other industries. This training program also includes a comprehensive governance self-assessment that produces results that are vital to boards in making decisions about a co-op's governance. The combination of training and self-assessment empowers a co-op's board to create – and implement – a common vision for the future of governance at the co-op.
The Path to Certification (Virtual or In-Person)

Components – Total Time is Approximately 10 Hours Per Director
The CEO/GM is welcome to participate as well!
Step 1:  Online Self-Assessment – The GreatCo-Ops Governance Self-Assessment QuestionnaireTM – 1 Hour
Each director will complete The GreatCo-Ops Governance Self-Assessment QuestionnaireTM, a comprehensive online assessment that allows the GreatCo-Ops team to evaluate your co-op's governance practices on more than 125 criteria.  This unique self-assessment provides clear direction on the specific topics that need the greatest attention and discussion during the training program.
Step 2:  Interactive Seminar in Excellence in Cooperative Governance Exclusively for Your Co-op – 4 Hours (spread across two days if virtual or one day if in-person)
Directors will then participate in an interactive seminar with our founder and CEO covering best practices in governance from co-ops and leading organizations in other industries.
Step 3:  Facilitated Discussion/Learning on Governance at Your Cooperative – 4 Hours (spread across two days if virtual or one day, combined with seminar above, if in-person)
The board will then collectively engage in an expertly-facilitated discussion about where the co-op is doing well with governance and where improvements are needed, based upon the results of the self-assessment.
Step 4:  Director Coaching – One-on-one calls for each director with GreatCo-Ops' Founder and CEO – 1 Hour
The final step includes each director having a one-on-one coaching call to help them process what they learned and discuss what they can do to be of greatest value to the cooperative.
This combination of self-assessment, interactive seminar, facilitated discussion, and personalized coaching is board training at its finest!
Topics Covered in this Certificate Program
• Co-op Strategy and Vision for the New Energy Industry
• Risk Management in an Increasingly Risky World
• Performance Assurance for Continued Success
• Evolving Director Roles and Responsibilities
• Characteristics of Healthy and Productive Board Cultures
• Managing Relationships Inside and Outside the Cooperative
• Effective Governance of Subsidiaries
• Your Co-op's Alignment with Emerging and Traditional Best Practices
Each participating director will receive a Certificate in Governance Excellence from GreatCo-Ops upon successful completion of the program!
Program Benefits
• Expands director understanding of emerging trends in governance from within the cooperative program and from other industries
• Assists directors in reaching consensus about what good governance looks like for the co-op (and the steps to get there!)
• Helps the cooperative avoid governance failures and identify areas for improvement
• Frees directors from the hassles, risks, and costs of traveling for training
• Demonstrates to members that the co-op is investing strategically to achieve excellence in governance
Your Program Leader - Matt Gilley, Ph.D. - Founder & CEO of GreatCo-Ops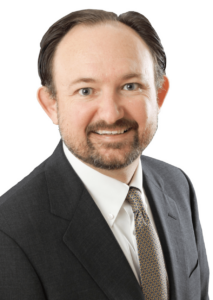 Matt has more than 20 years of experience as a trusted advisor and consultant to directors and senior leaders of electric cooperatives. He has worked with co-ops on matters related to governance, leadership development, strategic planning, acquisitions/divestitures, personnel matters, culture, and more. As a university business school professor, Matt has earned numerous awards for his teaching, research, and community service. In addition to presenting his research at conferences around the world, Matt's studies have appeared in the most selective management and leadership journals, including Academy of Management Journal, Strategic Management Journal, Journal of Management, Journal of Business Research, and many others. Prior to completing his Ph.D. in management with a specialty in corporate strategy, Matt leveraged his M.B.A. in corporate finance as a financial analyst for a global aerospace firm. Matt was raised on a farm and ranch in North Texas that was served by his local electric cooperative, and he is currently a co-op member in Central Texas.