Free Webinar



"Updated COVID-19 Employment Law Issues for Electric Cooperatives"

October 15, 2020
12:00-1:00 pm Central

Be sure to stick around from 1:00 to 1:30 for the optional peer networking and discussion breakout groups!

Live on Zoom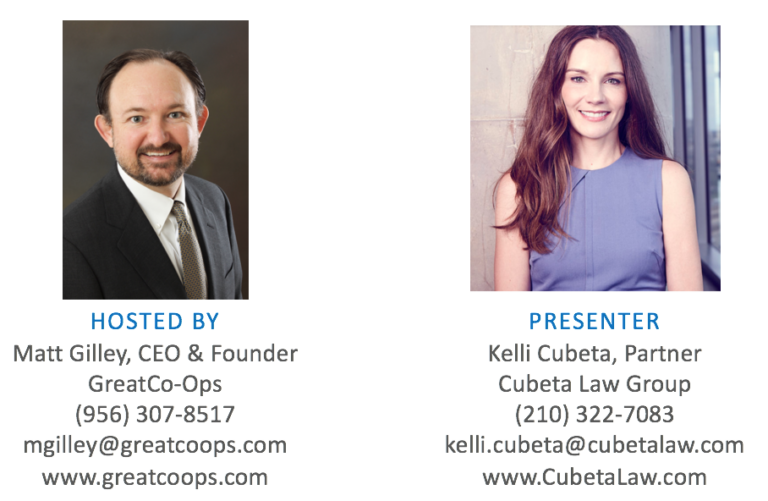 Join Matt Gilley and attorney Kelli Cubeta for an interactive session on the latest employment law issues related to COVID-19 and how they might impact your electric cooperative.
Participants will have the opportunity to ask questions during this live event.
ABOUT KELLI
For over 15 years, Kelli has represented businesses exclusively in the areas of employment and corporate law.  Prior to starting her own law firm, Kelli served as General Counsel and head of Human Resources for two publicly traded companies for over a decade.  As General Counsel, Kelli's responsibilities included litigation, transactions, labor and employment, corporate and employee policies, regulatory affairs, workers' compensation, and general liability.  Kelli has successfully negotiated over 1,000 contracts ranging in value to over $200 million.  In addition, as a C-Suite executive of each company, Kelli was integral in shaping corporate strategic direction.
In 2012, the Association of Corporate Counsel selected Kelli as one of the top 30 in-house attorneys in the United States under age 40.